Renting a Roof Rack and Cargo Box
Roof racks and roof top carriers are simply the best storage solutions for any vehicle. But, not every sets out camping, skiing or boarding every other weekend. Therefore, owning and storing bulky accessories may not make sense for many of you. Or some of you may just want to try before you buy (thats's cool). Our rental program was developed for you.
Minimum 4 day rental. Installation, removal, and cleaning are included.
Can I Rent Other Items Like Ski and Water Sport Racks?
Yes! We do stock a number of bike, kayak, paddle board, ski, and other racks and carriers. Need to carry something on your next trip, just give us a call or send an email and likely we'll have a storage solution to help you leave nothing behind. If you are renting a ase rack, then there will be no install charge for the fitment of a carrier to your rental rack. The cost to rent most recreational sport carriers is $15 / day.
With all the options available it can be very difficult to make a decision on what roof rack or cargo carrier to buy. Consider renting one for a day or a weekend and give them a test run before deciding on a pruchase. Within 14 days we'll put 75% of the rental cost towards your purchase should you choose to buy the gear you have rented.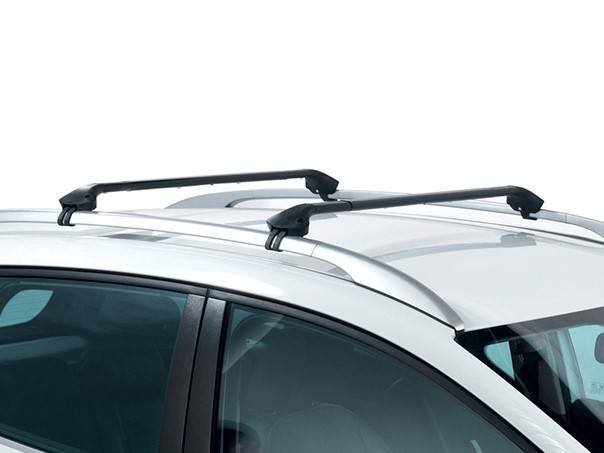 Will a Cargo Box Fit On My Vehicle?
In order to attach any type of carrier, including a cargo box, a vehicle must have a base roof rack that includes cross bars as seen here in this picture.
If it doesn't we have different types of systems that can fit bare roofs or roofs with rails.
Send us a message using the form, or give us a call at our main office phone: 604-541-9966 to see what's available.