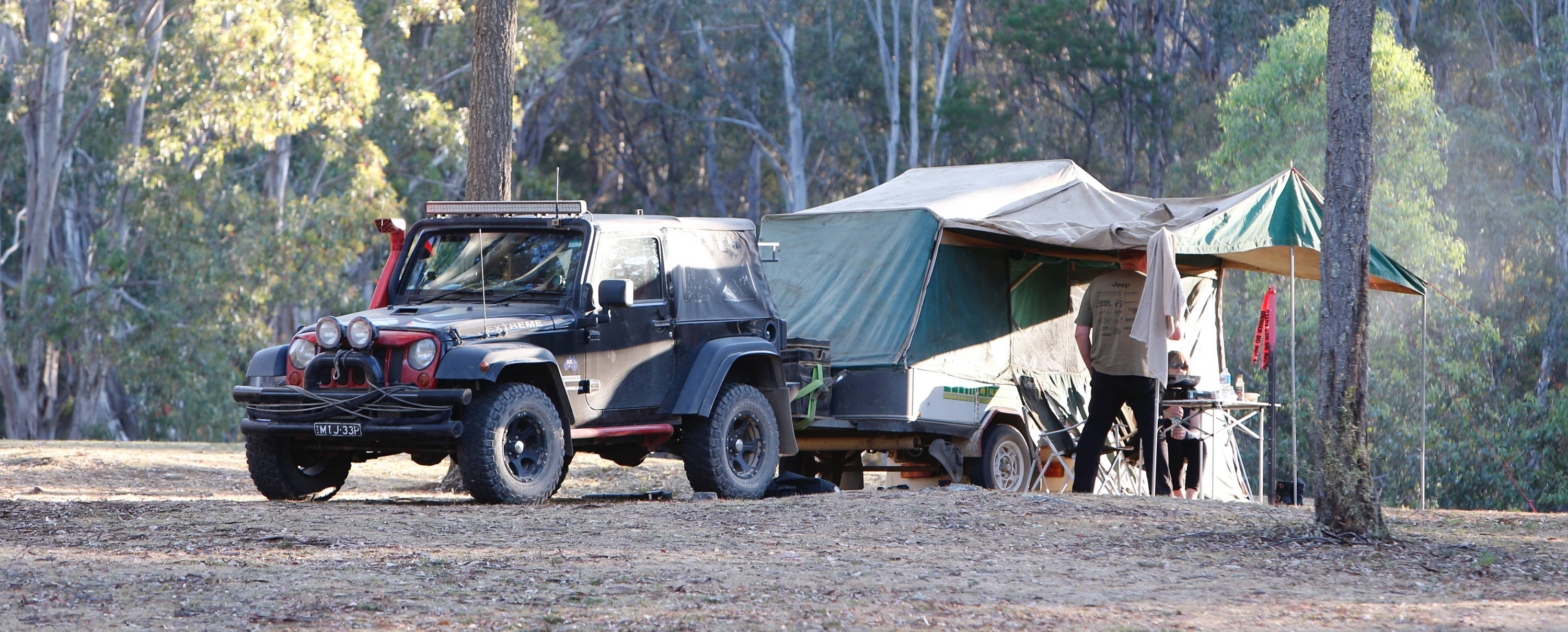 When You Can't Carry It, Tow It
When your roof already has a cargo box on it and you're looking to bring your bikes with you, or have a large item to pull, a great option is to have a hitch installed to your vehicle. The majority of the time, we install hitches that are either 1.25" or 2.00" in size. For bike racks, 1.25" hitches can usually handle up to 2 bikes, whereas 2.00" hitches usually support 4 bikes (with some up to 6). For other applications such as pulling boats and trailers, the towing capacity and tongue weight (downward force) are important factors.
There are a wide range of hitches and towing products available to suit a variety of cargo hauling needs. Do you need to tow a utility trailer, camper trailer, boat, or just attach a bike rack? Modula Racks' adventurers will help you assemble the right equipment.
We currently carry CURT and Draw-Tite hitches. Both products are excellent but having options gives us alternate solutions for different needs.
Regular hitches come in 4 standard classes. Class 1 and 2 are light duty and feature a 1.25" square receiver for a variety of accessories. Class 3 and 4 are heavy duty and come with a 2.00" receiver. Not all clases are available for all vehicles, however it's recommended you get the highest class you can as they're often a better deal and future-proofs your vehicle.
Your Frame-Mounted Camper Tie-Down
Securing a camper takes a special set of brackets that give you direct mounts to your truck's frame. Often the rear mounts are integrated into an existing or aftermarket trailer hitch. Forward mounts are standalone parts that are shaped to dodge all the systems and hardware hiding under your bed while still providing a positively affixed hard-point to secure your camper. Once your frame mounts are in place, a variety of chains, turnbuckles, and shackles are available to keep things under control.
Need to tow a small utility trailer without brakes? A simple T-connector available from Curt or Tekonsha will transfer your brake and turn signals to the trailer lights. These are often referred to as flat-4 or 4-pin connectors as they have 4 electrical connections on their flat plug.
Need to tow a boat trailer, large utility trailer, or a camper trailer with brakes? These applications commonly use a 7-pin connector with 6 flat tabs arranged in a circle and 1 center pin. 7-pin connectors not only send the signals to the trailer, but also actuate the trailer's onboard brakes. Because of this, some vehicles will need to be "flashed" or reprogrammed by the manufacturer to fully activate the system.
For light duty towing, a simple ball mount will not only make it possible to hook up a trailer, but will also help tow that trailer safe and level. Ball mounts can be purchased at a variety of fixed heights and ball sizes. If you are towing multiple trailers, an adjustable mount could be a better choice. For heavy towing, a weight distributing hitch will help keep the load under control. Weight distributing hitches help transfer some of your trailer weight forward to your front wheels, so you can maintain control of a large trailer in rough weather.
Anti-sway bars help to keep big trailers from going out of control behind the vehicle. These friction bars dampen the tendency for some trailers to shimmy behind your truck. There's nothing scarier than losing control of a large trailer. Recovering a fish-tailing trailer is challenging and the consequences can be fatal.
Trailers need a variety of small things throughout their lives. You might need a new tongue jack, camper jack, camper tie-down, spare wheel mount, storage box, battery box, lights, or a million other little things.
Interested in Having a Chat?
Reach out in the form below or give us a call at 604-541-9966