Based in Greater Vancouver, Canada (Eh?), we specialize in helping people outfit their vehicles with the best outdoor equipment accessories on the market. Our journey began selling cargo boxes at our sister company, Splashes, an auto detailer. After growth exploded, we were finally ready to move into our own shop in May, 2019, where we reside currently.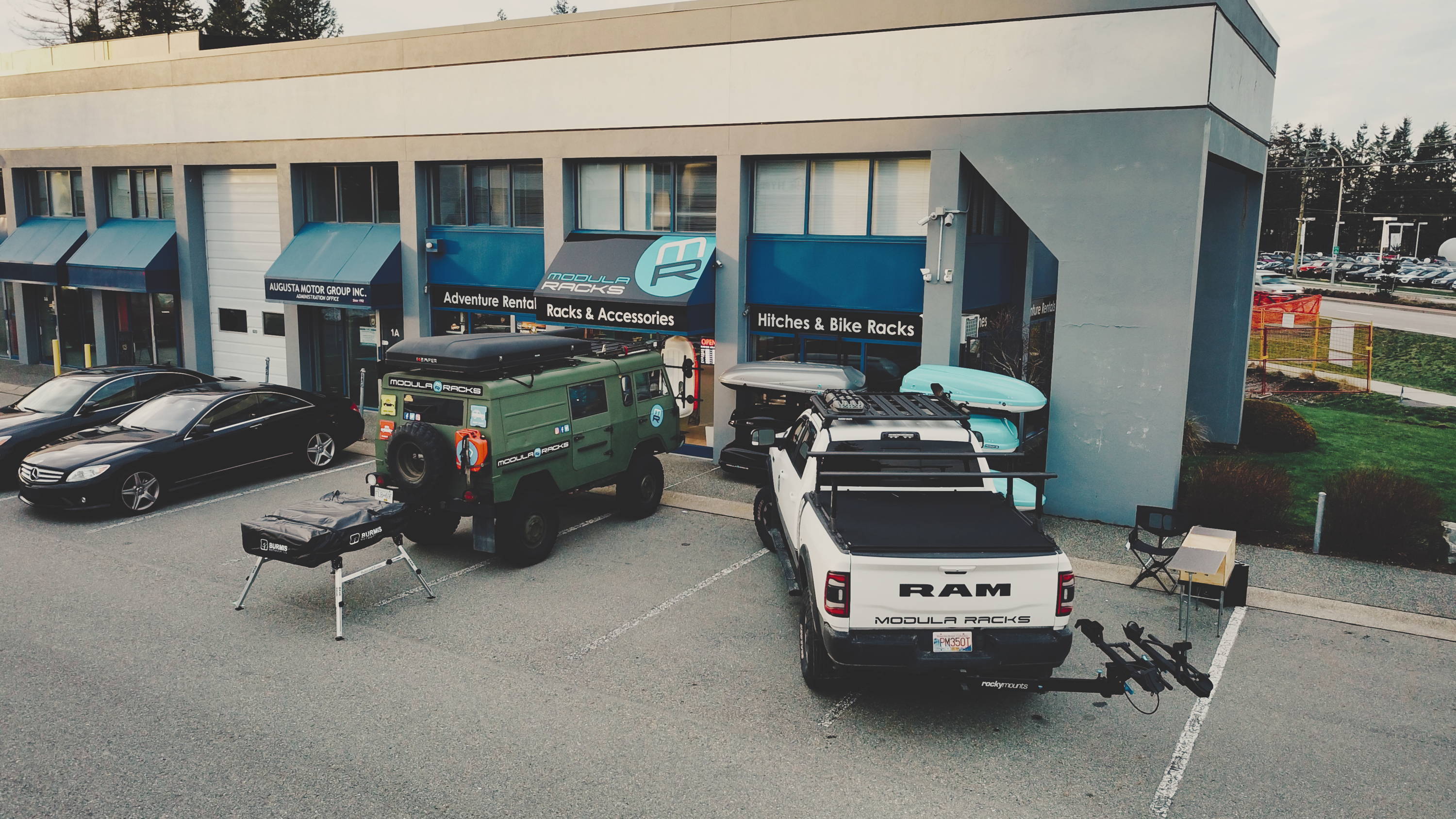 Getting geared up for a tradeshow. Located at 3033 King George Blvd Unit 1, Surrey, BC, Canada.
Ski and snowboard racks, bike racks, roof and truckbed racks, water sport racks, you name it. If you're looking for a rack to carry a particular item on your vehicle, chances are we either have it in stock, or can order something in for you. Not everything we have is on our online store (but we're working on it!), so if you have an idea for something, we'd be happy to accommodate.
Just because you have a small vehicle doesn't mean you can't have storage! A lot of people when low on storage space will rent out cargo boxes for trips. For fun, we outfitted a Miata to see what could fit.